Abigail Stratton • News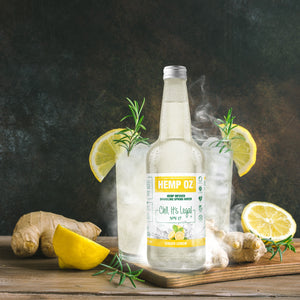 Hemp Oz has been recognised as a leading Australian food innovator in the fourth annual FIAL Innovations Book: Celebrating Australian Food and Agribusiness Innovations. This prestigious 2019 collection of Australia's best innovations highlights the Hemp Oz success story among 50 industry-leading innovations. Hemp Oz was recognised for its inspired solution to an age-old problem: namely that oil (or rather hemp seed oil) and water don't mix. When Hemp Oz founder and CEO, John Leith was inspired to give the on-trend beverage kombucha a healthy twist by introducing hemp oil he needed to overcome the challenge of infusing hemp seed oil...
---
Abigail Stratton • News
Why is everyone going crazy for hemp? Simple. Hemp is a perfectly wholesome, incredibly nutritious superfood, with a very long list of health benefits and nothing naughty or hallucinogenic about it. What other food can boost immunity, reduce blood glucose levels, lower cholesterol, reduce inflammation and the risk of heart disease, improve skin and hair, balance the gut and support a healthy diet? Health experts all agree hemp is the best-kept health secret and should be part of a healthy, balanced diet!   Ever since the laws changed in November 2017 and hemp was once again legal to consume in Australia, this...
---
Ros Richardson • News
Hemp Oz Founder John Leith on the panel discussion "Let food by thy Medicine" at The Global Table, Melbourne.    At the upcoming Global Table Summit, the largest agri-food business event in the Asia-Pacific, Hemp Oz founder and CEO John Leith will join the world's leading Food Industry voices sharing their work and showcasing solutions to the world's most pressing challenges. John Leith will appear as part of a panel discussion on the role of food as medicine, "Let food by thy Medicine". The panel will discuss and debate wide-ranging ideas from the importance of the microbiome to the way...