Abigail Stratton • Gut Health • Health • Kombucha • No Sugar • Obesity • Wellbeing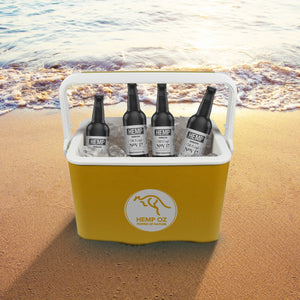 Australia's fight against obesity has been going on for decades. With 63% of the population obese or overweight, Australia's tipping scale has been a huge worry for doctors. But earlier this year the Australian Beverages Council Limited (ABCL) made a pledge that could change the battle.  Like in a lot of countries around the world, sugary drinks are one of the scourges of obesity. If Australia refuses to input a proper sugar tax, the ABCL has united to reduce sugar by 20 percent in the non-alcoholic beverage industry by 2025. This sugar reduction will apply across all categories of non-alcoholic...
---
Roslyn Richardson • Gut Health • Health • Kombucha • No Sugar
The meteoric rise in the popularity of kombucha, coupled with the legalisation of Hemp, meant the demand for both could be met with their innovative and healthy products – Hemp Oz Kombucha, and Hemp Oz Infused Spring Water.