Kim Clerke • Boost Immunity • Gut Health • Kombucha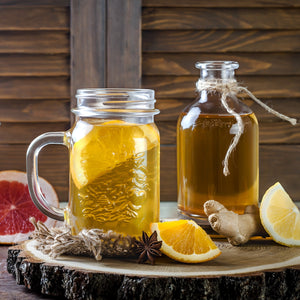 Fermented foods and beverages such as Kombucha, yoghurt, sauerkraut, kimchi, kefir account for roughly one-third of the global human diet and have been found to positively support gut health. Some experts even recommend that fermented foods be included in national dietary recommendations. Many fermented foods contain 1 million to 1 billion viable microbes per gram or millilitre, and a large portion of those may survive passage through the digestive tract, therefore eating fermented foods has the potential to increase the number of microbes in the diet by up to ten thousand-fold. Many species of Lactobacillus and Bifidobacterium help crowd out...
---
Abigail Stratton • Fermented Food • Gut Health • Health • Kombucha
By Kim Clerke, Microbiologist When you think about what parts of the body get the most attention, it's often on the outside; your hair, eyes, teeth, skin, nails and overall appearance. The beauty industry tells us we're worth it. We all want great looking bodies, but what about a great functioning microbiota?   Do we ever think about what's happening in our gut? Once upon a time, our gut was thought to do one simple thing – digest food. More recently, scientists have discovered that the microbiome – the name given to the trillions of microbes (between 300 and 500 different...
---
Abigail Stratton • Gut Health • Health • Kombucha • No Sugar • Obesity • Wellbeing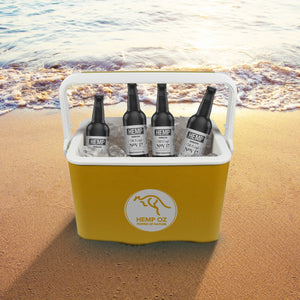 Australia's fight against obesity has been going on for decades. With 63% of the population obese or overweight, Australia's tipping scale has been a huge worry for doctors. But earlier this year the Australian Beverages Council Limited (ABCL) made a pledge that could change the battle.  Like in a lot of countries around the world, sugary drinks are one of the scourges of obesity. If Australia refuses to input a proper sugar tax, the ABCL has united to reduce sugar by 20 percent in the non-alcoholic beverage industry by 2025. This sugar reduction will apply across all categories of non-alcoholic...
---
Abigail Stratton • Gut Health • Health • Kombucha • Wellbeing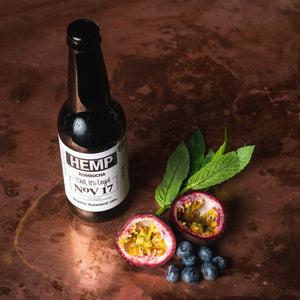 A year ago, Kombucha was only familiar to Australian health addicts; today Kombucha is everywhere: on the shelves of big stores, trendy bars, little cafés, or on your colleagues' desk! Kombucha, or booch for the initiated is a fermented drink made from green or black tea with a mix of bacteria and yeast called SCOBY (Symbiotic Culture of Bacteria and Yeast), water and organic sugar. The drink is fizzy, rich in botanical flavour and low sugar. A perfect treat for grown ups! Impossible to miss the trend, but if you've failed to hit the booch, here are some good reasons...
---
Abigail Stratton • Boost Immunity • Cholesterol • Gut Health • Health • Heart Health • Inflammation • Kombucha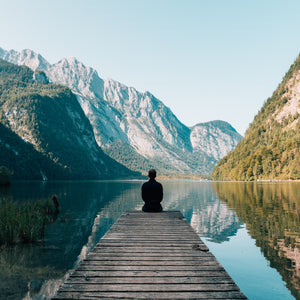 If you want to look after your body the natural way a daily dose of hemp seed is the best medicine! Hemp is an incredibly nutritious food, with a very long list of health benefits: from boosting immunity, reducing blood glucose levels, lowering cholesterol, reducing inflammation and the risk of heart disease, improving skin and hair, balancing the gut and supporting a healthy diet, just to name a few!    When it comes to the best ways to add hemp to your diet, you can drizzle hemp seed oil over a salad and add hemp seeds to your smoothie, morning oats...